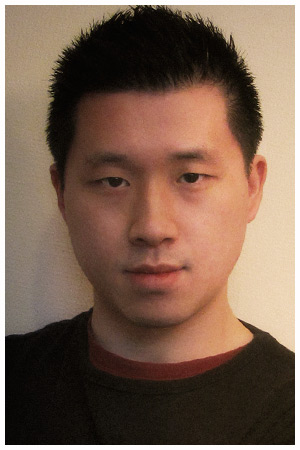 VINCENT CHONG
The Jacket Illustrator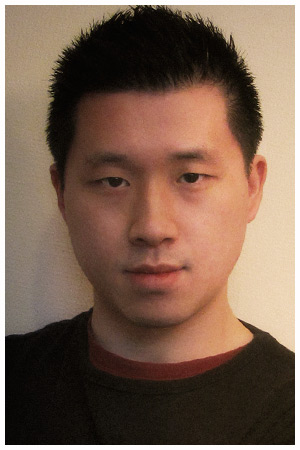 About the cover illustration:
- The setting of the image is a dark "library" room with shelves filled with books and some creepy-looking objects and specimens, with the scene lit by the light from the computer screen giving the image an eerie glow and echoing the title "Shining in the Dark". There is also a nod to Stephen King's story on the computer screen.
The ides for the cover illustration:
- I worked closely with Lilja to come up with the idea for the cover illustration. Lilja wanted an image that reflected "Lilja's Library", as that is what the book is celebrating, but it was also important that the image would not only just appeal to fans of the site. When I asked Lilja if he had any ideas he said he kept seeing the image of the back of some man or creature sat looking at a computer screen and there is something scary about him. I loved this idea as a starting point, and it struck me straight away that to further tie it in with "Lilja's Library", beyond showing the website on the screen, the man/creature should be the website's mascot Marv.
More: vincentchong-art.co.uk